Testing
·
Belgrade
·
Hybrid Remote
Experienced Test Developer
We empower our people to grow an excel!
We usually respond within two weeks
Join us and start growing and boosting your career within our team of QA experts!
What are we looking for?
2+ years of experience in software development testing 
1+ year of experience with test automation 
Solid understanding of OOP concepts 
Experience with test runners and test management tools 
Expressed leading and organizational skills 
Familiar with Agile methodologies 
Excellent communication skills in English 
Nice to have: 
ISTQB certification 
Experience in mobile testing
Experience in backend testing
What will you get? 
Learn and develop with top test experts in Levi9 
Opportunity to develop new skills such as mentoring, test leading, test architecture 
Opportunity to work with world's top technologies and platforms 
Opportunity to work closely with clients on suggesting improvements for their products 
Why choose to work at Levi9?
Fully remote work during COVID-19 pandemic
The most important for us is that all Niners are safe and healthy. Since the beginning of the pandemic, we all work from home (or any other place we like). We will maintain this trend until the circumstances become safe.
Flexible start of your day
The start of working hours is flexible: from 7:30 to 10:00. You are free to start working at any time within the specified time interval, with respect to daily duties and pre-agreed obligations.
Levi9 will pay in full (full salary) a total of 10 days of sick leave per year, including 3 days of sick leave per year without a doctor's prescription. A total of 3 days of paid sick leave without a doctor's prescription can be used separately or in combination during the year.
After three months of working at Levi9, you will receive additional UNIQA private insurance – MedUniqa. This private insurance is fully paid by Levi9 and is renewed annually. Also, there is a possibility of additional insurance for a family member. Our insurance package includes 5000e for diagnostic annually and annual health systematic examination. The Uniqa package also includes insurance against the consequences of an accident, 24 hours a day during the agreed duration of insurance, without territorial restrictions.
Personal development plan
We care about your development. Every Niner creates their own career development plan on an annual basis under the mentorship of his manager.
Levi9 is the place where you can develop yourself in every phase of your career, so we created Levi9 Academy to provide you with all resources needed to advance. Levi9 Academy covers different programs, training, platforms with useful materials and resources. You will have the possibility to learn through various channels, using different methods to be prepared for the next steps in your career development.
Free access to Udemy for Business platform
Udemy for Business is part of our Levi9 Academy. You can listen to every course available on the Udemy platform using personal Levi9 credentials, available wherever and whenever you want.
We are committed to learning, as you can see. There are team budgets that support this mission by giving an opportunity to employees to be certified in desired areas and to attend various professional conferences.
Vacation days loyalty program
At the beginning of your work engagement in Levi9, you will get 23 days of annual leave. After 5 years of working in the company, the number of days of annual leave will increase to 26, after 10 years to 28, and after 15 years, to 30 days. This is our thank you for being loyal to us.
Personalized wellbeing package
To support Niners in their tendency of healthy and well-balanced life habits, we decided to create personalized wellbeing packages. At the quarterly level, every Niner can decide on the package that suits him best in the field of health, sports, and culture.
Understanding the different circumstances in which Niners do business daily has led us to, in addition to the ability to pick up equipment from the office, also provide the ability to buy the equipment that would suit more. That way, everyone will be able to choose the equipment for their home office according to their personal affinities.
This program is designed to bring together all business partners with whom we have a discount agreement on services or products (various restaurants, shops, foreign language schools, gyms…). As a Levi9 employee, you will receive a card that is used as an identification for a discount.
Family members are extended Niners' community. We design many activities you can enjoy with your partner and kids e.g. company parties, Movement CSR action, tailored-made kid's workshops to celebrate NYE, gifts for holidays, vouchers to welcome new baby… and there is a possibility to include family members in a private health insurance plan on favorable terms.
If you decided to move to Belgrade, Novi Sad, or Zrenjanin to start working in Levi9, we can support you with a relocation package.
We have a master's degree in work-life balance.
 
Department

Testing

Locations

Belgrade

Remote status

Hybrid Remote

Seniority level

Medior, Senior

Technologies

Automation Testing
We usually respond within two weeks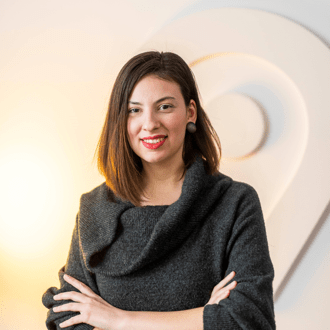 Contact
Ivana Nenin
Talent Generalist – Talent Management
Related jobs
About Levi9 Serbia
Levi9 is a nearshore technology service provider with around 1000 employees and 50+ customers. We specialize in custom made business IT – 95% of our work is on the revenue side of our customers. This is where time to market, high productivity, stable team velocity, and great quality through automation, agility, intensive interaction and understanding matter most.
Already working at Levi9 Serbia ?
Let's recruit together and find your next colleague.