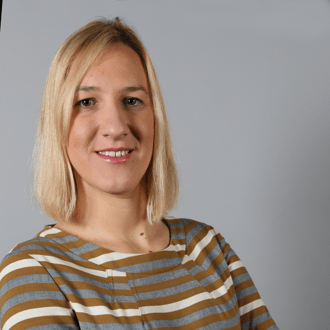 Svetlana Zakic
Delivery Director – Management
Delivery Director at Levi9 Belgrade office. Responsible for managing pool of people and customers, employee and customer satisfaction and creating strategy for the Belgrade office as part of the local leadership team.
Started at Levi9 more than 13 years ago as a Junior Project Manager. As company grew, I also grew with it, to Senior Project and Delivery Manager positions, being responsible for product and service delivery to our customers, motivation and engagement of team members. In those roles I was often involved as bid manager during presales process, or being a Scrum Master for some teams in our Team as a Service delivery model. 
From 2013-2018 I was also acting as a Department Manager for Delivery Managers, being responsible for their career development and performance management. As of 2018 I took Delivery Director position in our Belgrade office.